Welcome to Mayner Business Law
Commercial Transactions
Who will help you…
successfully negotiate your next software license agreement?
draft a new promotion or purchasing agreement?
review a customer's revisions to a sales or services agreement?
draft a response to the RFP you need to win?
Outside Counsel with Inside Experience
Knowing how to identify legal risk is essential for conducting commercial transactions; understanding the realities of the business world is requisite for success. If you're looking for legal expertise built on a foundation of practical business experience, Mayner Business Law is a good fit.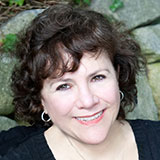 Attorney Andrea Mayner brings to the table a powerful combination of legal and business experience: law firm experience at a leading Seattle-based firm; in-house legal experience at a large, publicly-traded company; and real-world corporate experience as a manager and negotiator. Consequently, she considers each commercial transaction based on its unique merits and develops pragmatic solutions to challenges.
Exclusively Focused on Commercial Transactions
Unlike many business law attorneys, Andrea Mayner focuses exclusively on contract law – reviewing, drafting, and negotiating commercial agreements. With this focus, she gives your business the attention it deserves.
The Transactional Expertise You Need … At Reasonable Rates
Need to free up or expand internal staff? Mayner Business Law offers a reliable and efficient alternative to over-extending your legal department or outsourcing to a costly full-service law firm.
Personal, Professional Service for the Long Term
Mayner Business Law offers the most important benefits of an in-house team member: commitment to your company's success, personal attention to detail, and fostering successful relationships with your staff at all organizational levels and across multiple departments.
Contracts Checklist
Download our Contracts Checklist [Adobe PDF, 328Kb]
Contract Damages
Download our Contract Damages Flowchart [Adobe PDF, 403Kb]
Contact Andrea today for a complimentary consultation.
MAYNER BUSINESS LAW, P.S.
Andrea Mayner, Attorney
Licensed in Washington and Idaho
Mobile: 425-358-1704
Info@MaynerLaw.com
www.MaynerLaw.com
LinkedIn: www.linkedin.com/in/AndreaMayner
Notice: This website may be considered an Advertisement or Advertising Material under the Rules of Professional Conduct governing lawyers in Washington State. This website is designed for general information only. Use of and access to this website or any of the links contained within the site do not create an attorney-client relationship between Mayner Business Law, P.S. and the user or browser.